Tasting Brazil
Saturday, June 13, 2020 at 18 h
This cooking class is expected to be available for booking on Wednesday 01 July, 2020.
Cooking class in German
Tasting Brazil
Eat like the Girls from Ipanema
with Natalia Rojas Perilla
From Rio de Janeiro until the Amazon region, join us in this culinary journey through different regions from Brasil. Let's discover what historical influences and cultural heritages shaped the cuisine of this country with these traditional and delicious recipes.
Menu:
Tapioka-Crepes gefüllt Mit feijão Tropeiro: Brasilianische Tapioka-Mehl-Crepes mit Carioca-Bohnen
Kibe mit Käsecreme: Rinderkroketten mit Käsecreme
Bobó de Camarão: Maniok und Garneleneintopf
Pão de Queijo: Käsebrot auf Tapioca Basis
Cocadas: Kokosnussrinden
Munguza: Maíz Pudding nach brasilianischer Art gemacht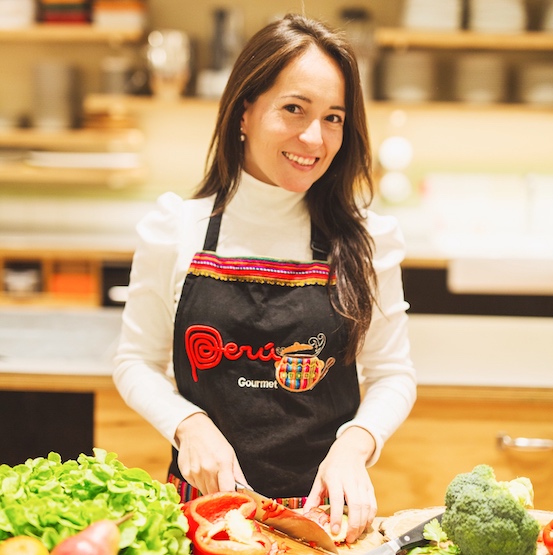 Natalia Rojas Perilla
Her personal motto is: "Everything that is fusion and tastes good is allowed! Natalia is Colombian currently living and working as Statistician in Berlin. She comes from a family of passionate cooking lovers. She is doubtlessly picking up cooking as a hobby. She uses every free minute to explore culinary delights, cooking courses, local markets and international culinary trips. Cooking has become a live passion and an essential part of her life. For these reasons, the blog applepineapple was recently created as a result of this passion
Photo: Natalia Rojas-Perilla
Class type:
Cooking in groups — In this class you will form small groups and each group will be cooking some of the dishes listed in the menu. The other dishes will be cooked by your fellow cooking class participants. However, important steps and basic techniques will be demonstrated in front of the entire class and/or practiced together. Of course you will also see and hear what is going on around you and you are very welcome to ask the teacher questions. The class is designed for you to experience diverse dishes and menu components.
Location: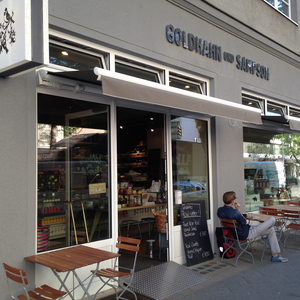 G und S Charlottenburg
Wilmersdorfer Str. 102/103
10629 Berlin
Date:
Saturday 13 June, 2020 at 18:00 h
Duration:
Generally 3.5 to 4 hours (no guarantee).
Participants:
max. 16 persons
Menu:
Tapioka-Crepes gefüllt Mit feijão Tropeiro: Brasilianische Tapioka-Mehl-Crepes mit Carioca-Bohnen
Kibe mit Käsecreme: Rinderkroketten mit Käsecreme
Bobó de Camarão: Maniok und Garneleneintopf
Pão de Queijo: Käsebrot auf Tapioca Basis
Cocadas: Kokosnussrinden
Munguza: Maíz Pudding nach brasilianischer Art gemacht