Strictly Pasta... AND Gnocchi
Tuesday, 3 September 2019 at 19 h
instead of 75,00 EUR
only 67,50 EUR
you save 10 % / 7,50 EUR
19 % VAT incl.
Cooking class in German
Strictly Pasta... AND Gnocchi
Hands-on Pasta class from Parpadelle to Tortelloni
with Florencia Kral
What is the difference between 405, 550 and semolina flour? Why do certain types of pasta pair better with certain sauces? What is nero di sepia and how is it used? Should fresh pasta be left to dry before being boiled? When does one stop kneading? This class will explore all these questions and come up with clear, straight forward answers. A hands-on class with no previous experience required. In groups of four you will cook all three dishes. And of course you will be using a pasta machine.
Menu:
Goat cheese gnocchi. peas.
Tortelloni. burrata. speck. walnut.
To take home: Pappardelle nero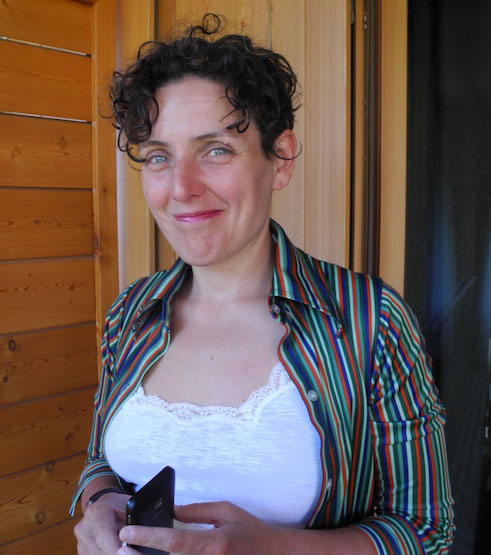 Florencia Kral
Born in Argentina, to a Piedmontese family, food has always been more important than the air I breathe. There is something to be said about those long Sunday lunches back in Buenos Aires, surrounded by family and friends, drinking Cinzano, eating salami and olives, ravioli stuffed with osso bucco and spinach, gnocchi, zabaione, torta di ricotta.
I was fortunate to work at several three Michelin star restaurants in both France and Spain, but it wasn't however until I worked for Alain Passard at L'Arpège where I truly learned how to discern between a good product and a mediocre one, to understand animals, the meat and their bones, to respect the seasons. This is me in a nutshell. And it is what I bring into my cooking: French technique, a deep appreciation and understanding of products, and the heart of my Italian family.
» More classes with Florencia Kral
Class type:
Cooking in teams of two — In this class you will cook together with a partner (or sometimes 2 partners) at one station. You will be preparing every dish of the menu yourself. Most of the ingredients, already correctly measured, will be waiting for you at your station, so you can start cooking more quickly. Crucial techniques and/or the use of special equipment will be demonstrated by the teacher before you'll have a go yourself. This class is perfect for everyone who likes to have a real hands-on experience.
Location: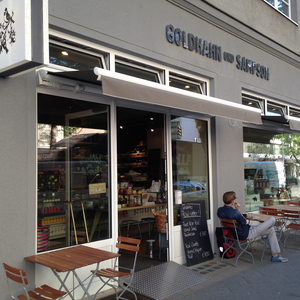 G und S Charlottenburg
Wilmersdorfer Str. 102/103
10629 Berlin
Date:
Tuesday 03 September, 2019 at 19:00 h
Duration:
Generally 3.5 to 4 hours (no guarantee).
Participants:
max. 16 persons
Menu:
Goat cheese gnocchi. peas.
Tortelloni. burrata. speck. walnut.
To take home: Pappardelle nero