Shojin Ryori: The Art of the vegan Zen-buddhist cuisine of Japan
Donnerstag, 17. Mai 2018 um 19 Uhr
39,00 EUR
inkl. 19 % MwSt.
Buchvorstellung auf Englisch
Shojin Ryori: The Art of the vegan Zen-buddhist cuisine of Japan
Presentation, Tasting & book preview
mit Danny Chu
***NO COOKING CLASS***
Renowned author and chef Danny Chu will come for the first time to Berlin to present his new book and share his passion about the Japanese Zen cuisine.
We are happy to welcome Danny Chu to our cooking school in Charlottenburg, where he will not only talk about his books and work as the first shojin ryori chef in Singapore, but will also answer questions from the audience and sign his books.
To experience shōjin ryōri, tasting samples will be served, accompanied with some fine sake from Sake Kontor Berlin.
Shōjin ryōri, the simple and yet refined vegetarian cuisine, developed for Zen practitioners in Japan, originated from Indian and Chinese Buddhist traditions and is beloved today for its exquisite flavours, healthiness and regard for ingredient, provenance and beauty. Following the success of his previous book, Shojin Ryori: The Art of Japanese Vegetarian Cuisine, chef Danny Chu of Enso Kitchen in Singapore demonstrates once again the versatility and sophistication of the cuisine. With clearly written step-by-step instructions and insightful cooking tips, he brings the bounties of each season to the home kitchen and shows how satisfying everyday meals can be made with ease, elegance and pleasure.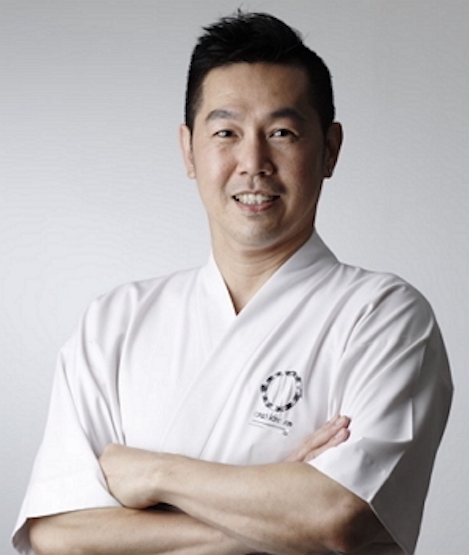 Danny Chu
Danny Chu is a former foreign currency trader who left the corporate world and followed his passion to Japan to learn more about shojin ryori, the art of Japanese Zen cuisine. With hard work and unwavering determination, Danny mastered traditional Zen temple cooking and became the first shojin ryori chef in Singapore.
He ran his restaurant Enso Kitchen for several years, delighting both vegetarians and non-vegetarians alike with his creative dishes, and garnered rave reviews from the media, including Wine & Dine, Travel+Leisure, BBC Good Food, Appetite and The Peak magazines, as well as The Business Times and Channel News Asia.
Living Shojin Ryori is Danny's second cookbook. His first book Shojin Ryori won Best Japanese Cuisine Book in the 2015 Gourmand World Cookbook Awards. Currently based in Taiwan, Danny shares his shojin cooking through classes and demonstrations overseas.
Ort: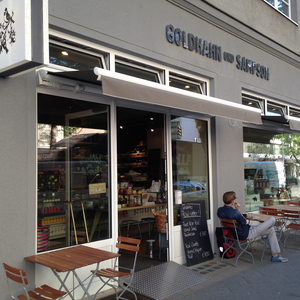 G&S Charlottenburg
Wilmersdorfer Str. 102/103
10629 Berlin
Datum:
Donnerstag, 17. Mai 2018 um 19:00 Uhr
Dauer:
In der Regel 3.5 bis 4 Stunden (ohne Gewähr).
Teilnehmer:
max. 28 Personen