Punjabi in Berlin: Paneer
Tuesday, June 30, 2020 at 19 h
This cooking class is expected to be available for booking on Wednesday 01 July, 2020.
Cooking class in English
Punjabi in Berlin: Paneer
Indian soft cheese workshop
with Rani Bayat
We will be making a Northern Indian dish using paneer which is traditionally a soft cheese and is adapted to many variations. My variation is with peppers and I call it "paneer peppers" and in Punjabi, "shimla mirch paneer ki sabzi". This is one of my signature dishes and is amazingly delicious and aromatic and is a favourite amongst family and friends. An excellent dish to host your guests with. The other dish is paneer purjhi, basically scrambled paneer cooked in a light masala tarka (masala paste) and vegetables and delicious too. One can you this as filling for sandwiches or as you like.
These dishes will be served with Indian flat bread known as chapati or roti. There are a variety of ways to serve this dish and I find served as a wrap with salad and raita is a great way to savour each morsal. The dessert will be a light version of kheer (milk rice pudding) made with almond milk, with a hint of aromatic spices.
My aim is to help you with making delicious healthy authentic Indian dishes. Once taught, they are fairly straightforward to do and of course I will talk you through the entire process and how to work with the right spices. Handouts will be provided and you can also make your own notes during the workshop. At the end we will all sit together and chat whilst we enjoy our lovely food.
Menu:
Make soft cheese from scratch
Paneer peppers
Paneer purjhi (scrambled paneer laced with spices and vegetables)
Roti (flat bread)
Raita (yoghurt dip)
Fresh green tomato salad with a light dressing
Almond rice pudding infused in cardamon and cinnamon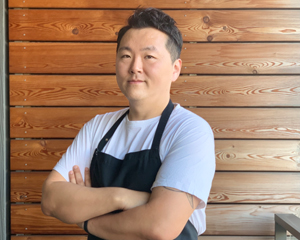 Rani Bayat
I was born in Britain to Indian parents, growing with a dual heritage as well as living in a very diverse cultural environment. This led me to being able to cook a variety of cuisines. I have always had a passion and feeling for cooking and baking vegan and vegetarian food as I am a lifetime lacto vegetarian. The best part of authentic Indian cuisine is most of the dishes are vegan or vegetarian by default and you are never short of churning out tasty dishes. If anything I am thankful to my mother who taught me rural Punjabi cooking and the health benefits of herbs and spices as well as mindful cooking with love. Over the years I naturally progressed, creating fusion foods and developing layers of taste. I married into a half Persian family and have learnt to adapt my vegetarian cooking to a traditionally meat based cuisine. Alongside these favourite cuisines of mine, I can also cook Mexican food, Italian, English, Indo-Chinese and Thai. I like to include and promote whole foods preferably organic within my cooking and I make everything from scratch, while never compromising on taste. I have a sweet tooth and enjoy baking many vegan and vegetarian desserts. Very soon I will be qualified as a nutritionist in vegan and vegetarian food. I am looking forward to sharing my wholesome and delicious recipes to vegetarian and vegan people seeking to learn how to cook healthy tasty food, whether they are transitioning their eating habits due to: environmental, ethical or dietary reasons. I will be here to guide you step by step and talk you through about herbs, spices and many other ingredients as well as the health benefits and how to strike balance in healthy, mindful cooking and eating.
Photo: Rani Bayat
Class type:
Cooking in teams of two — In this class you will cook together with a partner (or sometimes 2 partners) at one station. You will be preparing every dish of the menu yourself. Most of the ingredients, already correctly measured, will be waiting for you at your station, so you can start cooking more quickly. Crucial techniques and/or the use of special equipment will be demonstrated by the teacher before you'll have a go yourself. This class is perfect for everyone who likes to have a real hands-on experience.
Location: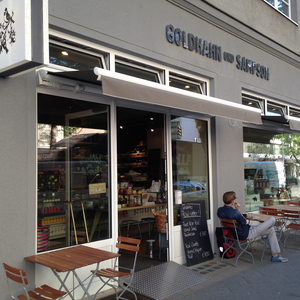 G und S Charlottenburg
Wilmersdorfer Str. 102/103
10629 Berlin
Date:
Tuesday 30 June, 2020 at 19:00 h
Duration:
Generally 3.5 to 4 hours (no guarantee).
Participants:
max. 16 persons
Menu:
Make soft cheese from scratch
Paneer peppers
Paneer purjhi (scrambled paneer laced with spices and vegetables)
Roti (flat bread)
Raita (yoghurt dip)
Fresh green tomato salad with a light dressing
Almond rice pudding infused in cardamon and cinnamon