Pinot Noir Superstar
Monday, February 10, 2020 at 19 h
Seminar and tasting in German
Pinot Noir Superstar
with Sascha Rimkus
Für Fans ist es der heilige Gral der Weinwelt, für andere ist diese Haltung vollkommen unverständlich. Pinot Noir polarisiert wie keine andere Rebsorte. Sie macht es einem auch nicht leicht, unter Winzern gilt sie als eher kapriziös und auch geübte Weintrinker lassen die Finger von ihr, weil sie zu viele (und teure) Enttäuschungen erlebt haben. Das muss geändert werden! Ob Pinot Noir aus dem Burgund, aus Südtirol, dem Burgenland oder Spätburgunder heißend aus Baden kommt, es sind echte Spitzenweine zu entdecken.
Für Fans, vorschnell Enttäuschte und Neugierige mit ein klein wenig Vorwissen.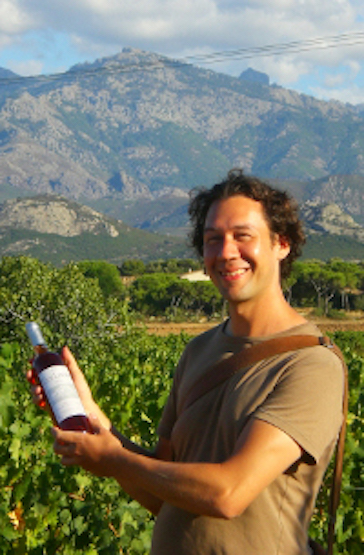 Sascha Rimkus
Born at the North Sea coast of Schleswig-Holstein, Sascha hasn't really grown up with wine. On shore you drink pils and rye and give turists the runaround. Then, after crossing the Hamburg border to the south, his knowledge broadened more and more, culminating in a trip to the wine growing region of Alsace - a trip that lead - so he says - to his awakening. He then went on studying numerous wine menus, spent years working in bars and restaurants, until finally, together with Andreas Klöckner he invented what's now called Goldhahn und Sampson, being as pleased as punch about its wine department expanding on a daily basis.
Class type:
Seminar and tasting
Location: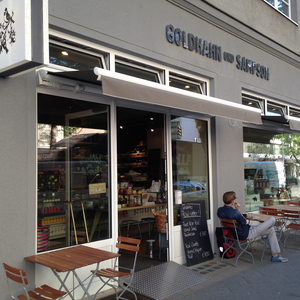 G und S Charlottenburg
Wilmersdorfer Str. 102/103
10629 Berlin
Date:
Monday 10 February, 2020 at 19:00 h
Duration:
Generally 3.5 to 4 hours (no guarantee).
Participants:
max. 16 persons