Norditalienische Küche
Friday, June 12, 2020 at 19 h
This cooking class is expected to be available for booking on Wednesday 01 July, 2020.
Cooking class in German
Norditalienische Küche
Ciao Venedig, Mailand, Bologna
with Lisa Shoemaker
Ein Kurs für alle Italien-Fans, die sich auf eine Reise durch den Norden machen wollen. Kleine, köstliche Gerichte aus Venedig machen den Anfang , gefolgt von handgemachter Pasta, die zwar laut Name "schlecht gemacht" aber enorm lecker ist. Im Hauptgang treffen wir in Mailand ein und begegnem einem echten Klassiker. Zum grande finale dann ein Traum aus Nussnugat und Sahne...andiamo!
Menu:
Bruschetta mit Hähnchenleber-Paté, Kapern und Sardellen (vegetarische Option möglich)
Safranrisotto, klassisch mit zitronigem Twist
Saltimbocca vom Hähnchen und Prosciutto, mit Zitronen-Röstkartoffeln und saisonalem Gemüse
Profiteroles mit Schokoladenganache und Beerensauce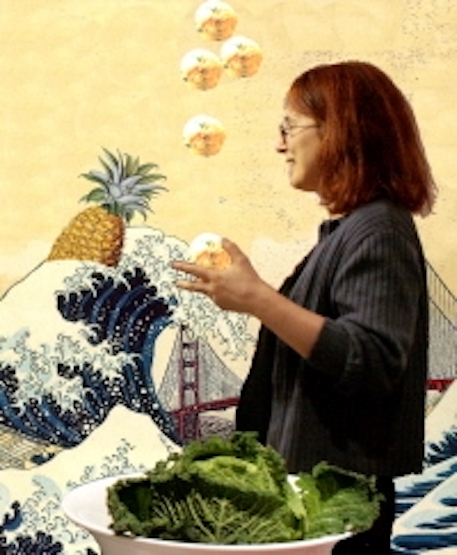 Lisa Shoemaker
Lisa Shoemaker cooks and bakes with children, young people and grown-ups. She also writes and translates cook books. Works: Let's Cook (for young people) and Englisch kochen, as Amerikanisch Kochen from the series Gerichte und ihre Geschichte. She translated among others Cynthia Barcomi's baking books.
Class type:
Cooking in groups — In this class you will form small groups and each group will be cooking some of the dishes listed in the menu. The other dishes will be cooked by your fellow cooking class participants. However, important steps and basic techniques will be demonstrated in front of the entire class and/or practiced together. Of course you will also see and hear what is going on around you and you are very welcome to ask the teacher questions. The class is designed for you to experience diverse dishes and menu components.
Location: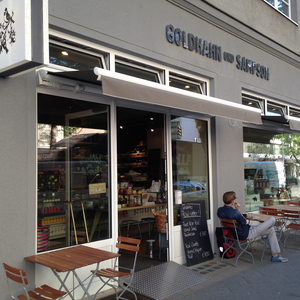 G und S Charlottenburg
Wilmersdorfer Str. 102/103
10629 Berlin
Date:
Friday 12 June, 2020 at 19:00 h
Duration:
Generally 3.5 to 4 hours (no guarantee).
Participants:
max. 16 persons
Menu:
Bruschetta mit Hähnchenleber-Paté, Kapern und Sardellen (vegetarische Option möglich)
Safranrisotto, klassisch mit zitronigem Twist
Saltimbocca vom Hähnchen und Prosciutto, mit Zitronen-Röstkartoffeln und saisonalem Gemüse
Profiteroles mit Schokoladenganache und Beerensauce