Modern French Cuisine in English
Tuesday, 30 July 2019 at 19 h
Cooking class in English
Modern French Cuisine in English
Fresh interpretation on all-time classics
with Florencia Kral
in this class you'll discover new and modern flavours and learn classic cooking techniques of the French cuisine. You'll begin with a timeless tart tatin, but this time with a salty topping. Next is the widely popular fish soup Bouilliabaisse with a warm and airy potato rouille topping. For main course there will be a wonderful rack of lamb with a crunchy crust. And of course there has to be a dessert: light and full of flavour.
Menu:
Tarte Tatin: pear, roquefort, walnuts
Bouillabaisse: fish fillet, mussels, shrimps, rouille espuma
Rack of lamb en croute with carrots, orange blossom water and roasted garlic puree
Souffle: Sweet potato and chocolate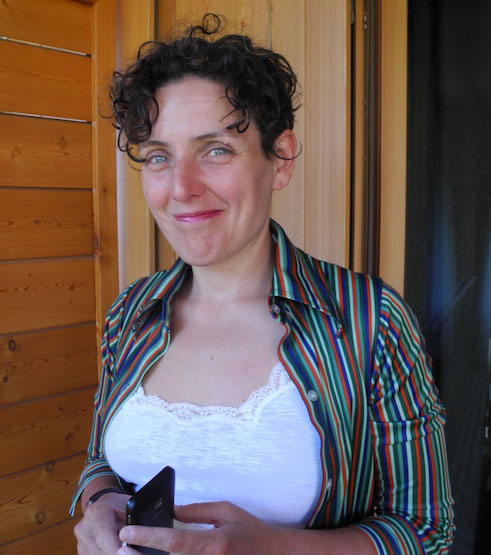 Florencia Kral
Born in Argentina, to a Piedmontese family, food has always been more important than the air I breathe. There is something to be said about those long Sunday lunches back in Buenos Aires, surrounded by family and friends, drinking Cinzano, eating salami and olives, ravioli stuffed with osso bucco and spinach, gnocchi, zabaione, torta di ricotta.
I was fortunate to work at several three Michelin star restaurants in both France and Spain, but it wasn't however until I worked for Alain Passard at L'Arpège where I truly learned how to discern between a good product and a mediocre one, to understand animals, the meat and their bones, to respect the seasons. This is me in a nutshell. And it is what I bring into my cooking: French technique, a deep appreciation and understanding of products, and the heart of my Italian family.
» More classes with Florencia Kral
Class type:
Cooking in groups — In this class you will form small groups and each group will be cooking some of the dishes listed in the menu. The other dishes will be cooked by your fellow cooking class participants. However, important steps and basic techniques will be demonstrated in front of the entire class and/or practiced together. Of course you will also see and hear what is going on around you and you are very welcome to ask the teacher questions. The class is designed for you to experience diverse dishes and menu components.
Location: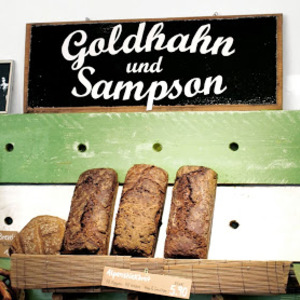 G und S Prenzlauer Berg
Dunckerstr. 9
10437 Berlin
Date:
Tuesday 30 July, 2019 at 19:00 h
Duration:
Generally 3 to 3.5 hours (no guarantee).
Participants:
max. 12 persons
Menu:
Tarte Tatin: pear, roquefort, walnuts
Bouillabaisse: fish fillet, mussels, shrimps, rouille espuma
Rack of lamb en croute with carrots, orange blossom water and roasted garlic puree
Souffle: Sweet potato and chocolate