Armenische Küche: ein Fest für die Sinne
Thursday, May 21, 2020 at 18 h
This cooking class is expected to be available for booking on Tuesday 21 April, 2020.
Cooking class in German
Armenische Küche: ein Fest für die Sinne
Kulinarische Entdeckungen zwischen Asien und Europa
with Zara Safaryan
Frage an Radio Eriwan: "Kennen Sie die Armenische Küche?" Radio Eriwan antwortet: "Im Prinzip ja. Aber noch nie probiert." Auf diese Frage möchte die Kochbuchautorin Zara in ihrem Kochkurs zur Armenischen Küche eine schlagfertige Antwort geben. In Kurs könnt ihr die facettenreiche, jahrtausende alte armenische Küche entdecken, der die Deutsch-Armenierin eine moderne, überwiegend vegetarische Note gibt.
Menu:
Kürbis gefüllt mit Rosinen und Aprikosenreis
Aubergine mit Granatäpfeln und Walnüssen
Zucchini mit Dill
Rote Beete-Salat mit Walnüssen
Rote Bohnen mit Zwiebeln
Tolma: Gefüllte Weinblätter und gefülltes Gemüse (Aubergine,Tomate, Paprika) mit Hackfleisch
(saisonale Änderungen vorbehalten)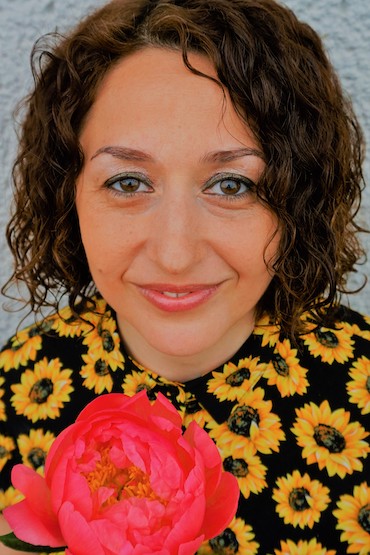 Zara Safaryan
Die seit 20 Jahren in Berlin lebende Deutsch-Armenierin Zara Safaryan hat ein besonderes Kochbuch mit armenischen Gerichten aus ihrer Kindheit in Jerewan geschrieben. Das Land Armenien, das in den letzten Jahren für Westeuropäer kulturgeschichtlich ein neues, spannendes Reiseziel geworden ist, ist auch durch sein kulinarisches Erbe interessant. Zara hat Germanistik an der Staatlichen Universität zu Jerewan und anschließend an der FU Berlin studiert. Z. Zt. lebt sie in Berlin und ist Mitbegründer des Verlags Casanomade.
Photo: Rose Eisen
Class type:
Cooking in groups — In this class you will form small groups and each group will be cooking some of the dishes listed in the menu. The other dishes will be cooked by your fellow cooking class participants. However, important steps and basic techniques will be demonstrated in front of the entire class and/or practiced together. Of course you will also see and hear what is going on around you and you are very welcome to ask the teacher questions. The class is designed for you to experience diverse dishes and menu components.
Location: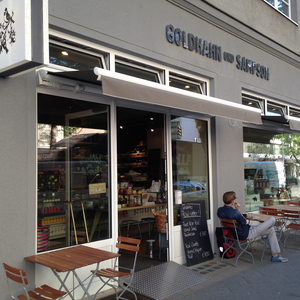 G und S Charlottenburg
Wilmersdorfer Str. 102/103
10629 Berlin
Date:
Thursday 21 May, 2020 at 18:00 h
Duration:
Generally 3.5 to 4 hours (no guarantee).
Participants:
max. 16 persons
Menu:
Kürbis gefüllt mit Rosinen und Aprikosenreis
Aubergine mit Granatäpfeln und Walnüssen
Zucchini mit Dill
Rote Beete-Salat mit Walnüssen
Rote Bohnen mit Zwiebeln
Tolma: Gefüllte Weinblätter und gefülltes Gemüse (Aubergine,Tomate, Paprika) mit Hackfleisch
(saisonale Änderungen vorbehalten)