Let's Talk about Wine, Baby!
Monday, June 8, 2020 at 20 h
This cooking class is expected to be available for booking on Wednesday 01 July, 2020.
Seminar and tasting in English
Let's Talk about Wine, Baby!
A Beginner's Guide to Wine Tasting
with Florian Minzlaff
Wine is a wonderful beverage. Unlike German grammar, there's no right or wrong with wine. But describing the taste and flavours experienced when drinking wine can be challenging for many. Does this taste like pineapple? What's this drying sensation in my mouth? Why does this wine remind me of Christmas back home? Is the wine corked or not?
Together we will be smelling, sipping and slurping and then talk about our impressions in a casual and relaxed atmosphere free of judgement. We think everybody has the ability to talk about wine and its taste. This workshop is less about specific wine regions and more concerned with giving you the confidence and the vocabulary to voice your wine experience. We will be approaching this topic with four to five different wines in a playful way.
There will be some cheese and bread to nibble.
Florian Minzlaff
Florian Minzlaff was born and raised in Berlin. As a child of two chefs his path into the world of food and drink was already paved. In his early twenties, he made his way to Italy where he studied Gastronomic Sciences and sampled the countries culinary treasures for four years. There, he couldn't help but develop a passion for wine and the complex world behind it. Since then he's been traveling the world as winemaker, sommelier and storyteller to share his enthusiasm for wine. Now Goldhahn und Sampson let's him do just that.
Photo: Nina Dörner
Class type:
Seminar and tasting
Location: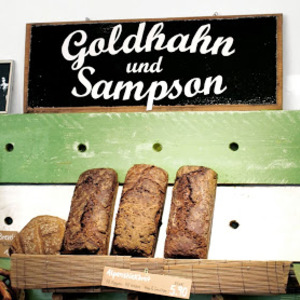 G und S Prenzlauer Berg
Dunckerstr. 9
10437 Berlin
Date:
Monday 08 June, 2020 at 20:00 h
Duration:
Generally 3 to 3.5 hours (no guarantee).
Participants:
max. 15 persons