Lebanese Cuisine in English
Thursday, 25 July 2019 at 19 h
instead of 69,00 EUR
only 62,10 EUR
you save 10 % / 6,90 EUR
19 % VAT incl.
Cooking class in English
Lebanese Cuisine in English
Classics from the Levantine coast
with Lisa Shoemaker
Lebanon cuisine abounds with vegetarian and vegan dishes. Please let us know if you prefer not to eat meat and dairy. We will start with fatteh which is a popular breakfast dish. The basic version consists of crispy flatbread, topped with chickpeas (hummus) and yoghurt. We will add moussaqah, the Levantine meatless version, and roasted pine nuts. Next up is a lemony lentil soup with Swiss chard. As our main dish will we braise lamb shanks or seasonal vegetables with mograbieh, the Lebanese version of couscous. For dessert, we will bake a vegan sfouf, with tumeric and tahin.
Menu:
Fatteh: chickpeas, tahini and aubergine
Lentilsoup with swiss chard and lemon
Mezze: Mutabal with pomegranate, swiss chard stems, potato kibbeh, Armenian bulgur salad, tabouleh, red beet with tahini (dep. on season)
Braised leg of lamb with Mograbieh
Sfouf: kurkuma cake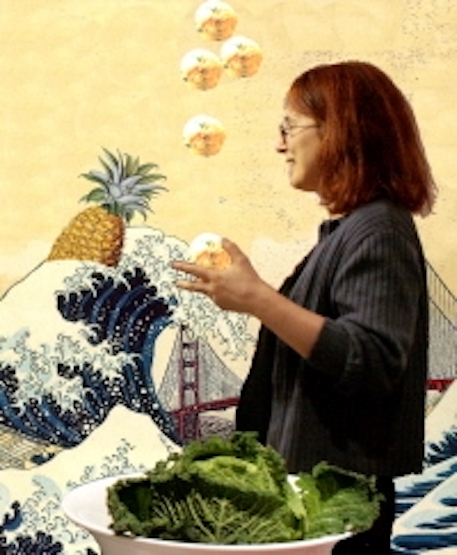 Lisa Shoemaker
Lisa's culinary coming-of-age was multi-cultural long before the term was coined. It was – of course – her mother's fault. As a German language teacher, her mother would invite her students to her big, late 19th century flat in Charlottenburg. The deal was: she bought the booze, the students cooked and little Lisa was delegated to the kitchen to "help". So Lisa chopped chili with Korean nurses – lured to Germany in the 1970s to overcome a shortage –, rolled rice balls stuffed with canned tuna with Japanese students, and after her mother had crossed first North Africa and then Turkey in her Peugeot 404, students from the Southern and Eastern coasts of the Mediterranean steamed couscous, wrapped rice into vine leaves, Israelis and Palestinians bypassed politics and instead discussed whether the chopped salad typical to their region should be called Israeli or Palestinian salad. Lisa did not care, all she knew was that she had encountered herbs and spices that perfectly matched lemon, her favorite ingredient. A lifelong love affair with Middle Eastern food ensued.
Class type:
Cooking in groups — In this class you will form small groups and each group will be cooking some of the dishes listed in the menu. The other dishes will be cooked by your fellow cooking class participants. However, important steps and basic techniques will be demonstrated in front of the entire class and/or practiced together. Of course you will also see and hear what is going on around you and you are very welcome to ask the teacher questions. The class is designed for you to experience diverse dishes and menu components.
Location: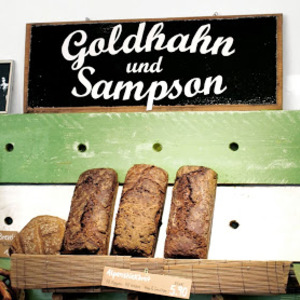 G und S Prenzlauer Berg
Dunckerstr. 9
10437 Berlin
Date:
Thursday 25 July, 2019 at 19:00 h
Duration:
Generally 3 to 3.5 hours (no guarantee).
Participants:
max. 12 persons
Menu:
Fatteh: chickpeas, tahini and aubergine
Lentilsoup with swiss chard and lemon
Mezze: Mutabal with pomegranate, swiss chard stems, potato kibbeh, Armenian bulgur salad, tabouleh, red beet with tahini (dep. on season)
Braised leg of lamb with Mograbieh
Sfouf: kurkuma cake