Korean BBQ
Friday, June 5, 2020 at 19 h
This cooking class is expected to be available for booking on Wednesday 01 July, 2020.
Cooking class in English
Korean BBQ
Perfect Korean Marinades
with Yurim Byun
There is no better season than BBQ season. And in Korea we eat BBQ for four season. Possibly you might have Korean BBQ almost every day. There are a lot of different kinds of BBQ and they have all different taste depends on the restaurant. We will learn one of the most popular beef BBQ called "Kalbi", Skewered spicy grilled chicken called "Dakkochi", Skewered vegetables called "Yachaekochi", stir fried glass noodle with vegetables and shiitake mushroom called "Japchae" as a side dish, spicy cucumber and spring onion salad called "Oimuchim", Korean spicy miso sauce called "Ssamjang" and fruits cocktail called "Hwachae" will refresh your mouth. Wrap the grilled meat and rice with a handful of fresh leave is Korean traditional way of eating BBQ. So you can have well balanced nutrition at one bite which is also taste good. Once you learn these Korean BBQ recipes, you will be able to bring the marinated meat to a BBQ party. And you will be a star that day.
Menu:
Kalbi (Soy sauce and pear marinated beef rip)
Dakkochi (Spicy grilled chicken skewers with spring onions
Samgyupsal (Grilled Pork belly with ssamjang sauce)
Yachae kochi (Grilled vegetables skewers with Ssamjang sauce)
Haemul Pajeon (Korean seafood pancake with soy sesame dipping sauce)
Oimuchim (Spicy cucumber and spring onion salad)
Ssamjang sauce (Korean spicy miso sauce)
Melona (Melon flavored ice cream)
Yurim Byun
Yurim was born in Seoul, South Korea in 1982. Where at the age of 9, she began cooking 'Kalguksu', a noodle soup, from scratch without a recipe book. Cooking was a form of playing for the little girl who was an only child. She later went to Japan to study in 2004 where she started a side job in a Japanese restaurant located in Shibuya. This experience started her on her path to her career as a caterer. Since moving to Berlin in 2012, she has been working in the gastronomy scene. During her second year in Berlin, she became a private chef on 'Kitchensurfing'. In 2014, she decided to start her own catering business called 'Eat me Catering', which focused on authentic Korean cuisine with a modern twist in presentation. "I don't have recipes, I just cook with feelings." says Yurim. As a Korean who was born and raised Korea, she knows how Korean food should be, as all daughters learn from their mothers. Her unique and distinctive style which she infuses into her dishes, creates something very special. Through her years of experience working as a caterer, she began to understand Berlin food trends and her mission became "Make everyone happy". With her preparations she focuses on healthy Korean food that includes good nutrition balance, vegan, gluten-free and superfoods.
Class type:
Cooking in groups — In this class you will form small groups and each group will be cooking some of the dishes listed in the menu. The other dishes will be cooked by your fellow cooking class participants. However, important steps and basic techniques will be demonstrated in front of the entire class and/or practiced together. Of course you will also see and hear what is going on around you and you are very welcome to ask the teacher questions. The class is designed for you to experience diverse dishes and menu components.
Location: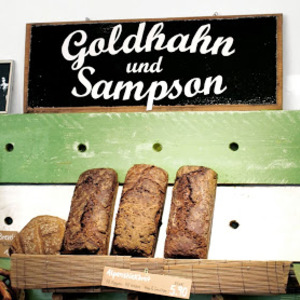 G und S Prenzlauer Berg
Dunckerstr. 9
10437 Berlin
Date:
Friday 05 June, 2020 at 19:00 h
Duration:
Generally 3 to 3.5 hours (no guarantee).
Participants:
max. 12 persons
Menu:
Kalbi (Soy sauce and pear marinated beef rip)
Dakkochi (Spicy grilled chicken skewers with spring onions
Samgyupsal (Grilled Pork belly with ssamjang sauce)
Yachae kochi (Grilled vegetables skewers with Ssamjang sauce)
Haemul Pajeon (Korean seafood pancake with soy sesame dipping sauce)
Oimuchim (Spicy cucumber and spring onion salad)
Ssamjang sauce (Korean spicy miso sauce)
Melona (Melon flavored ice cream)