Ice Cream Pâtisserie: Baked Alaska
Sunday, 16 June 2019 at 12 h
instead of 50,00 EUR
only 45,00 EUR
you save 10 % / 5,00 EUR
19 % VAT incl.
Baking class in English
Ice Cream Pâtisserie: Baked Alaska
The classic dessert - baked Alaska
with Fabiano Boretti
Cake, ice-cream and meringue all-in-one – What's not to like!
Supposedly created in 1876 to celebrate the acquisition of the State of Alaska from the Russian Empire by the United States, the Baked Alaska has never ceased to impress at dinner parties since. With its retro-chic appeal; the hot and cold sensation; the different textures of chewy cake, soft ice-cream and crispy meringue, this summer dream will become an all year round dessert to enjoy. Learn how to make the different elements of the Baked Alaska: Sponge Cake, home-made ice cream and Meringue. Tips and techniques on how to assemble, bake and serve this dessert without creating a disaster of molten ice-cream! Ideas on how to adapt the recipe with different flavours to the equipment you have in your own kitchen. And most importantly, the priceless feeling of being a domestic god or goddess.
Menu:
Sponge Cake
Home-made ice cream
Meringue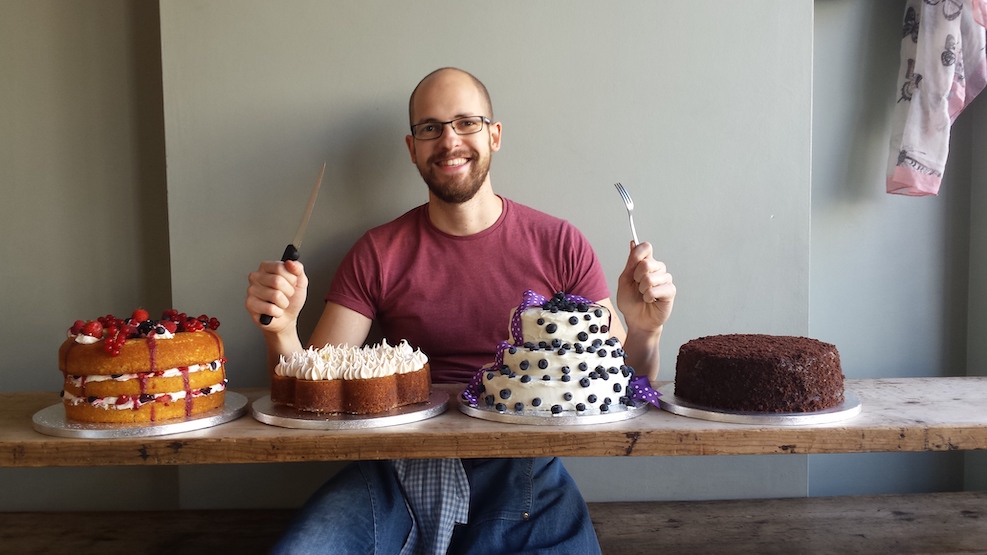 Fabiano Boretti
Born in Brazil and surrounded by the Italian cooking heritage of his family, Fabiano Borretti has from a very young age showed a great appetite for good food and a love for sweet things. His grandparents were self-taught bakers and confectioners, running from home a cake and petit-fours business renown in the whole of their home town. They were the most important influence for his love of baking. He followed on their steps as an autodidact baker starting to sell cakes and petit-fours by private order while he was still at school. After moving to London at the age of 18 and studying Linguistics in Philosophy, Fabiano put aside the academic books and got back to his cookery books to start working in the food and hospitality industry again. During a trip to Australia he ventured into the world of ice-cream making and then continued to develop his skills as ice-patissier in London's Ruby Violet Ice-Cream Parlour and lastly in Berlin's PAR Creamery. His work at Goldhahn & Sampson as Cake Baker, Barista and Tresista enables him to combine his passion for people and for baking.
Photo: Fabiano Boretti
Class type:
Cooking in groups — In this class you will form small groups and each group will be cooking some of the dishes listed in the menu. The other dishes will be cooked by your fellow cooking class participants. However, important steps and basic techniques will be demonstrated in front of the entire class and/or practiced together. Of course you will also see and hear what is going on around you and you are very welcome to ask the teacher questions. The class is designed for you to experience diverse dishes and menu components.
Location: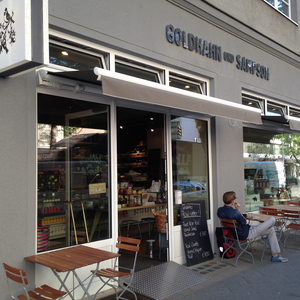 G und S Charlottenburg
Wilmersdorfer Str. 102/103
10629 Berlin
Date:
Sunday 16 June, 2019 at 12:00 h
Duration:
Generally 3.5 to 4 hours (no guarantee).
Participants:
max. 16 persons
Menu:
Sponge Cake
Home-made ice cream
Meringue