Making Sausage With The Sausage Man
Monday, April 27, 2020 at 19 h
This cooking class is expected to be available for booking on Tuesday 21 April, 2020.
Cooking class in German
Making Sausage With The Sausage Man
Make your own yummy sausages!
with Simon Ellery
You will learn
-how to make sausages starting with trimming up the pork belly to the correct fat/meat ratio,
-how to mince the meat,
-adding salt and other spices then creating your own sausage flavour
-filling the sausages into natural casings
-and at the end frying and trying the flavour combinations of all participants.
Finally taking home a portion of self made sausages to impress your friends.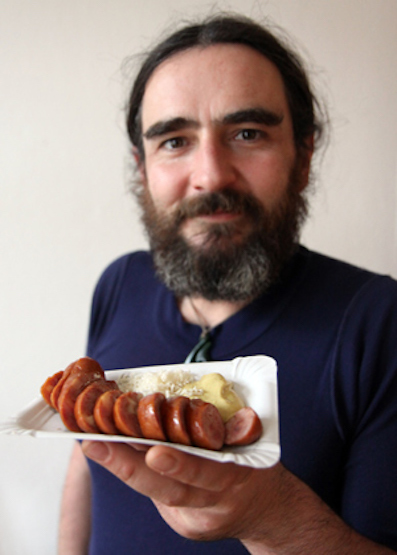 Simon Ellery
Simon aka The Sausage Man Never Sleeps is a Berlin based, German trained Fleischermeister from New Zealand. He specialises in high quality gourmet sausages, proper Bacon and traditional Scottish Black Pudding. You might have already eaten his bacon or sausages as he delivers to some of the best breakfast places in town.
Photo: Veronika Stabinger
Class type:
Cooking in teams of two — In this class you will cook together with a partner (or sometimes 2 partners) at one station. You will be preparing every dish of the menu yourself. Most of the ingredients, already correctly measured, will be waiting for you at your station, so you can start cooking more quickly. Crucial techniques and/or the use of special equipment will be demonstrated by the teacher before you'll have a go yourself. This class is perfect for everyone who likes to have a real hands-on experience.
Location: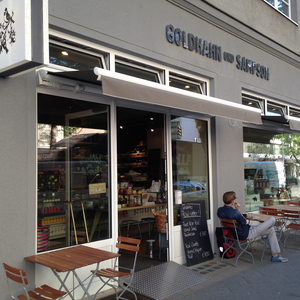 G und S Charlottenburg
Wilmersdorfer Str. 102/103
10629 Berlin
Date:
Monday 27 April, 2020 at 19:00 h
Duration:
Generally 3.5 to 4 hours (no guarantee).
Participants:
max. 16 persons