From Cairo to Marrakech
Tuesday, 22 January 2019 at 19 h
Cooking class in German
From Cairo to Marrakech
North African cuisine
with Lisa Shoemaker
Der Maghreb spannt sich von Mauretanien bis Libyen (wir nehmen Ägypten noch mit ins Boot) und kulinarisch mischen sich hier die Einflüsse von Berbern mit denen der Osmanen, Franzosen und Sub-Sahara-Afrika.
Zur Einführung gibt es Ful medames, ein koptisches Gericht aus Ägypten Anschließend ein tunesisches "Sandwich", ein Salat auf Baguette (was von der ehemaligen Kolonialmacht Frankreich übernommen wurde) indem wir eine Art Brotaufstrich aus Tomaten, Paprika und Harissa zubereiten und das mit verschiedenen Zutaten toppen Für den zweiten Gang machen wir eine marokkanische Marinade aus Kräutern, Gewürzen und Zitronen, Chermoula, in der wir Fisch und Zucchini marinieren, was dann anschließend in den Ofen geschoben wird. Im dritten Gang kommt eine Tagine mit Aprikosen auf den Tisch. Der süße Abschluss ist ein Milchreis mit Kardamom und gefüllten Datteln.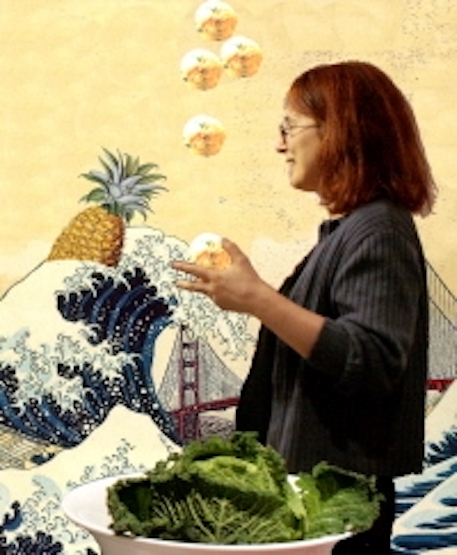 Lisa Shoemaker
Lisa Shoemaker cooks and bakes with children, young people and grown-ups. She also writes and translates cook books. Works: Let's Cook (for young people) and Englisch kochen, as Amerikanisch Kochen from the series Gerichte und ihre Geschichte. She translated among others Cynthia Barcomi's baking books.
Class type:
Cooking in groups — In this class you will form small groups and each group will be cooking some of the dishes listed in the menu. The other dishes will be cooked by your fellow cooking class participants. However, important steps and basic techniques will be demonstrated in front of the entire class and/or practiced together. Of course you will also see and hear what is going on around you and you are very welcome to ask the teacher questions. The class is designed for you to experience diverse dishes and menu components.
Location: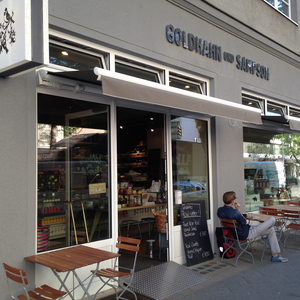 G und S Charlottenburg
Wilmersdorfer Str. 102/103
10629 Berlin
Date:
Tuesday 22 January, 2019 at 19:00 h
Duration:
Generally 3.5 to 4 hours (no guarantee).
Participants:
max. 16 persons