Fish Basics
Thursday, 4 July 2019 at 19 h
Cooking class in German
Fish Basics
Beizen, pochieren, braten & niedriggaren
with Florencia Kral
Fisch ist gesund, aber allzuviel sollte man davon auch nicht essen um die Meere zu schonen, richtig? In diesem Kurs wird daher mit größtenteils regionalen Zuchtfischen gekocht, aus denen man wunderbare Gerichte zaubern kann, ohne schlechtes Gewissen. Neben Saibling (ein naher Verwandter der Forelle) und Zander, wird es auch Zuchtlachs aus Norwegen oder Schottland geben.
Petra zeigt in diesem Grundlagen-Kurs wie man Fisch fachgerecht filetiert. Außerdem werden unterschiedliche Zubereitungstechniken wie beizen, pochieren, braten und das Garen im Ofen angewendet. Ein Fischfond wird angesetzt und einige klassische Saucen zum Fisch werden erlernt.
Menu:
Gebeizter Lachs in Dill und Weißem Pfeffer
Kurz gebratene Saiblingsfilets mit knuspriger Haut
Pochierter Lachs in Kokos und Limette
Im Ofen niedergegarter Zander
Fischsuppe mit Muscheln
dazu junge Kartoffeln und Blattsalat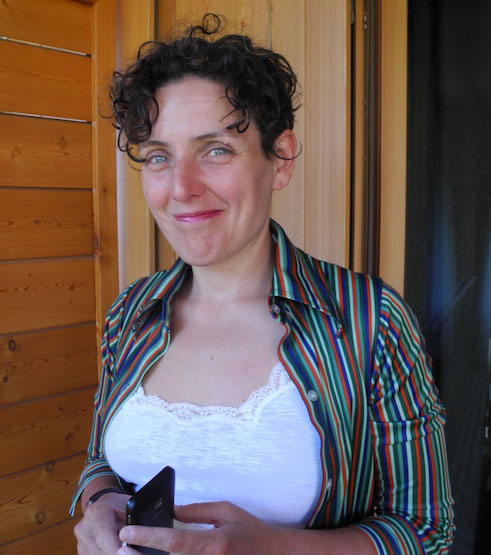 Florencia Kral
Born in Argentina, to a Piedmontese family, food has always been more important than the air I breathe. There is something to be said about those long Sunday lunches back in Buenos Aires, surrounded by family and friends, drinking Cinzano, eating salami and olives, ravioli stuffed with osso bucco and spinach, gnocchi, zabaione, torta di ricotta.
I was fortunate to work at several three Michelin star restaurants in both France and Spain, but it wasn't however until I worked for Alain Passard at L'Arpège where I truly learned how to discern between a good product and a mediocre one, to understand animals, the meat and their bones, to respect the seasons. This is me in a nutshell. And it is what I bring into my cooking: French technique, a deep appreciation and understanding of products, and the heart of my Italian family.
» More classes with Florencia Kral
Class type:
Cooking in teams of two — In this class you will cook together with a partner (or sometimes 2 partners) at one station. You will be preparing every dish of the menu yourself. Most of the ingredients, already correctly measured, will be waiting for you at your station, so you can start cooking more quickly. Crucial techniques and/or the use of special equipment will be demonstrated by the teacher before you'll have a go yourself. This class is perfect for everyone who likes to have a real hands-on experience.
Location: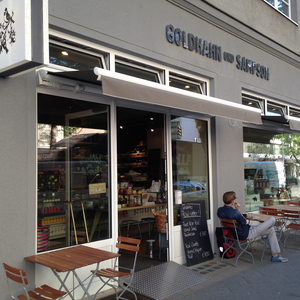 G und S Charlottenburg
Wilmersdorfer Str. 102/103
10629 Berlin
Date:
Thursday 04 July, 2019 at 19:00 h
Duration:
Generally 3.5 to 4 hours (no guarantee).
Participants:
max. 16 persons
Menu:
Gebeizter Lachs in Dill und Weißem Pfeffer
Kurz gebratene Saiblingsfilets mit knuspriger Haut
Pochierter Lachs in Kokos und Limette
Im Ofen niedergegarter Zander
Fischsuppe mit Muscheln
dazu junge Kartoffeln und Blattsalat