Indian Veggie Delights PONGAL
Thursday, January 16, 2020 at 19 h
Cooking class in German
Indian Veggie Delights PONGAL
a menu for the harvest festival
with Krithika do Canto
Mid-January marks the winter harvest season in South India and the end of winter in the North. As the Sun begins to move northwards again, the occasion is celebrated throughout the country with great festivities as milk is boiled in a pot to represent abundance and prepared into a sweet rice dish called Pongal.
(with organic ingredients, where possible)
Menu:
Bisibelebath – Reis und Linsen, gekocht mit Auberginen, Kartoffeln und Möhren
Thattai – flaches knuspriges Brot aus Reis und Linsenmehl
Kalan – Banane, gekocht in Joghurt-Kokos-Curry
Pineapple Raitha – Ananas und Joghurt, gewürzt mit schwarzem Salz
Pongal - Süßes Reisgericht mit Cashewkernen, Cardamon und Jaggery
Shrikhand – Süßer Joghurt mit Kardamom und Pistazien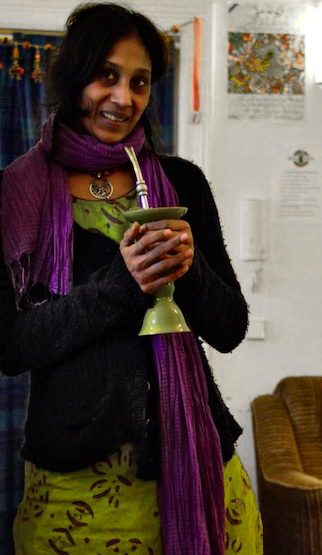 Krithika do Canto
Krithika do Canto, who praises her mother's cooking skills, has been teaching Ayurvedic classes at Goldhahn and Sampson since 2010. After spending some years studying Ayurveda and becoming a yoga instructor, she modified many of her mother's recipes to adhere to a Sattvic diet, appropriate for people who are interested in yoga and meditation.
Class type:
Cooking in groups — In this class you will form small groups and each group will be cooking some of the dishes listed in the menu. The other dishes will be cooked by your fellow cooking class participants. However, important steps and basic techniques will be demonstrated in front of the entire class and/or practiced together. Of course you will also see and hear what is going on around you and you are very welcome to ask the teacher questions. The class is designed for you to experience diverse dishes and menu components.
Location: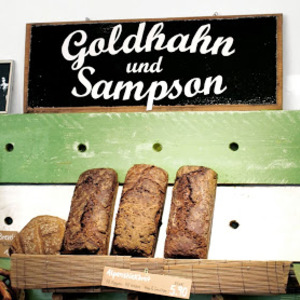 G und S Prenzlauer Berg
Dunckerstr. 9
10437 Berlin
Date:
Thursday 16 January, 2020 at 19:00 h
Duration:
Generally 3 to 3.5 hours (no guarantee).
Participants:
max. 12 persons
Menu:
Bisibelebath – Reis und Linsen, gekocht mit Auberginen, Kartoffeln und Möhren
Thattai – flaches knuspriges Brot aus Reis und Linsenmehl
Kalan – Banane, gekocht in Joghurt-Kokos-Curry
Pineapple Raitha – Ananas und Joghurt, gewürzt mit schwarzem Salz
Pongal - Süßes Reisgericht mit Cashewkernen, Cardamon und Jaggery
Shrikhand – Süßer Joghurt mit Kardamom und Pistazien