Cooking with herbs like a Greek! in English
Saturday, September 26, 2020 at 12 h
This cooking class is expected to be available for booking on Wednesday 19 August, 2020.
Cooking class in English
Cooking with herbs like a Greek! in English
Learn how Mediterranean herbs and spices can transform a quick supper into bliss!
with Evangelia Koutsovoulou
Evangelina, founder of Daphnis and Chloe, a culinary herb and spice company from Greece, will be our guest chef for this exklusive workshop and cooking class.
Frugal and liberal, Greek cooking is made of simple combinations & of recipes short enough to memorise at once. It's ideal for people who enjoy eating healthy but don't have much time to cook! In this class we will demo how to use (and choose) some of the most essential culinary herbs of the Mediterranean. Picking simple ingredients that you can easily find at your local grocery store, we will prepare 4 different dishes. We will also share pairing ideas and techniques to help you invent your own combinations for the daily menu.
At the end, there will be also some goodie bags for you.
Duration: 12-15 pm
Menu:
Whipped Feta with oregano and Chili Flakes
Lemon and Thyme Flower Potatoes in the oven
Crunchy Giant Bean Roast
Chickpea Stew with Fennel Seeds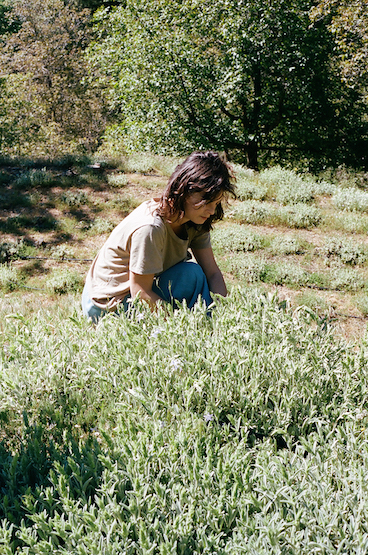 Evangelia Koutsovoulou
Daphnis and Chloe sources hard to find varieties of culinary herbs and spices from Greece. Their journey began in 2013, after realising that "commodity" oregano has nothing to do with the "real thing". Focusing on the terroir, the Athens-based company collaborates with small farms and natural plantations from the areas where each plant grows best. Their herbs have won multiple international awards and are appreciated by chefs and home-cooks all around the world. This class will be held by Daphnis and Chloe's founder & herb scouter, Evangelia Koutsovoulou.
Photo: Adrianna Glaviano
Class type:
Cooking in groups — In this class you will form small groups and each group will be cooking some of the dishes listed in the menu. The other dishes will be cooked by your fellow cooking class participants. However, important steps and basic techniques will be demonstrated in front of the entire class and/or practiced together. Of course you will also see and hear what is going on around you and you are very welcome to ask the teacher questions. The class is designed for you to experience diverse dishes and menu components.
Location: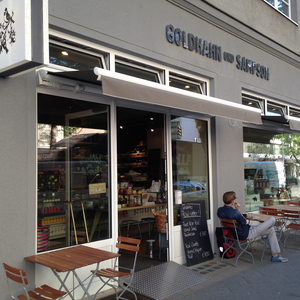 G und S Charlottenburg
Wilmersdorfer Str. 102/103
10629 Berlin
Date:
Saturday 26 September, 2020 at 12:00 h
Duration:
Generally 3.5 to 4 hours (no guarantee).
Participants:
max. 16 persons
Menu:
Whipped Feta with oregano and Chili Flakes
Lemon and Thyme Flower Potatoes in the oven
Crunchy Giant Bean Roast
Chickpea Stew with Fennel Seeds