Christmas Baking
Sunday, 8 December 2019 at 14 h
Baking class in German
Christmas Baking
the secret is butter
with Lisa Shoemaker
Wer kennt sie nicht, die hübsch dekorierten Backwaren, die alle Jahre wieder hart, fad und süß auf weihnachtlichen Papptellern die Runde machen, statt buttrig schmelzend und nussig aromatisch auf der Zunge zu zergehen? Wir backen daher nur die wirklich leckeren Sachen – nach alten Rezepten aus meiner Familie mit viel Butter und Nüssen, die meisten gehen auf meinen Lothringer Großvater Willi zurück, von Beruf Konditor. Dekoriert wird nicht viel, und vor allem nicht mit Industrieprodukten, die den Geschmack verderben – nur mit ein wenig Eiweiß, Zucker und Zitronensaft – oder Vanille oder Rum – Puderzucker und natürlich mit guter Schokolade.
Wir sprechen darüber, was alles beim Plätzchenbacken zu beachten ist und welche Fehler man machen kann, und Ihr werdet anschließend zu zweit jeweils 4-5 Sorten aus den unten aufgelisteten Plätzchenkategorien backen: ich werde euch verschiedene Kombinationen anbieten, und am Ende können alle von allen probieren: Verschiedene Mürbeteig Plätzchen, z.B. GUTE Butterplätzchen Lebkuchen/Gingerbread Kipferl & Co Zimtstern & Co: arbeiten mit Eischnee Wir arbeiten mit Wal-und Haselnüssen, Mandeln, Kokos, Zitronat und Orangeat, Schokolade und SEHR viel Butter:).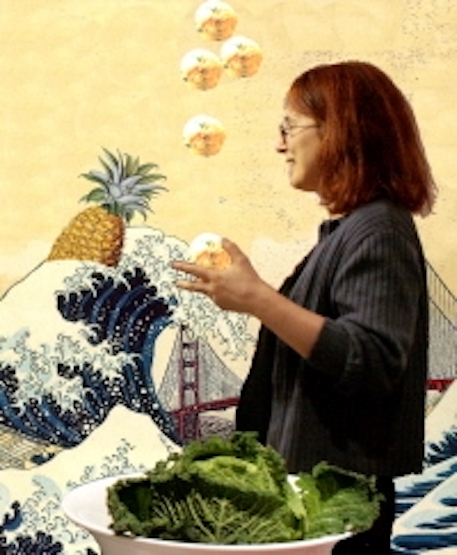 Lisa Shoemaker
Lisa Shoemaker cooks and bakes with children, young people and grown-ups. She also writes and translates cook books. Works: Let's Cook (for young people) and Englisch kochen, as Amerikanisch Kochen from the series Gerichte und ihre Geschichte. She translated among others Cynthia Barcomi's baking books.
Class type:
Cooking in groups — In this class you will form small groups and each group will be cooking some of the dishes listed in the menu. The other dishes will be cooked by your fellow cooking class participants. However, important steps and basic techniques will be demonstrated in front of the entire class and/or practiced together. Of course you will also see and hear what is going on around you and you are very welcome to ask the teacher questions. The class is designed for you to experience diverse dishes and menu components.
Location: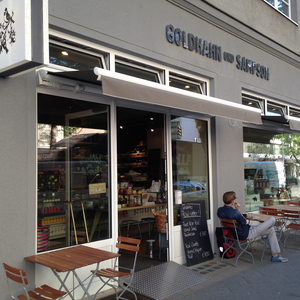 G und S Charlottenburg
Wilmersdorfer Str. 102/103
10629 Berlin
Date:
Sunday 08 December, 2019 at 14:00 h
Duration:
Generally 3.5 to 4 hours (no guarantee).
Participants:
max. 16 persons