British Baking in English
Sunday, March 15, 2020 at 12 h
Baking class in English
British Baking in English
Cakes and biscuits
with Fabiano Borretti
The clock chimes four O' clock, tea is poured. But what is tea (or coffee) without cakes and biscuits? In this course we you will be able to make up to two different British classic baked delicacies and take some home to enjoy over a cup of tea.
Bakewell Tart: Shortcrust pastry lined with a layer of tangy raspberry preserve, topped by an almond frangipane and sprinkled with sliced almonds. Crisp, soft and chewy. A feast of textures and harmonious flavours.
Scones: Something between a cake and a biscuit, this absolute British must can be plain, with raisins, or even savoury. But classically these delicate cakes are served warm, cut in half with plenty of raspberry jam and a thick dollop of clotted cream.
Victoria Sandwich Cake: This classic is a combination of a sponge cake named in honour of Queen Victoria, which is cut in half and sandwiched with jam and buttercream. Almost like a giant scone, but fluffier! Shortbreads
The Scotts: are not scared of butter! And these simple but absolutely delicious biscuit are pure melt-in-the-mouth pleasure. Once you've mastered the basic recipe you can try new creations with lavender, ginger or dipped in dark chocolate. The possibilities are almost infinite!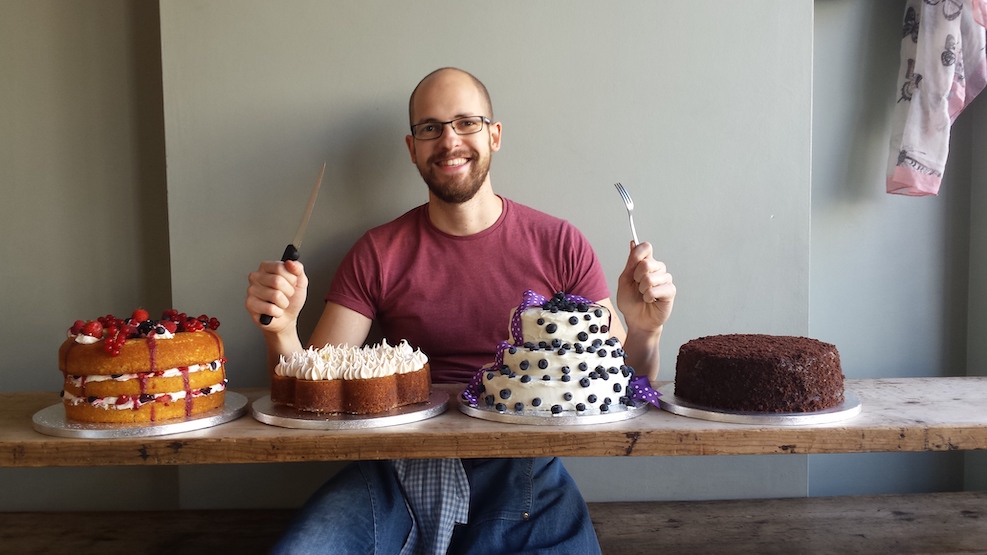 Fabiano Borretti
Born in Brazil and surrounded by the Italian cooking heritage of his family, Fabiano Borretti has from a very young age showed a great appetite for good food and a love for sweet things. His grandparents were self-taught bakers and confectioners, running from home a cake and petit-fours business renown in the whole of their home town. They were the most important influence for his love of baking. He followed on their steps as an autodidact baker starting to sell cakes and petit-fours by private order while he was still at school. After moving to London at the age of 18 and studying Linguistics in Philosophy, Fabiano put aside the academic books and got back to his cookery books to start working in the food and hospitality industry again. During a trip to Australia he ventured into the world of ice-cream making and then continued to develop his skills as ice-patissier in London's Ruby Violet Ice-Cream Parlour and lastly in Berlin's PAR Creamery. His work at Goldhahn & Sampson as Cake Baker, Barista and Tresista enables him to combine his passion for people and for baking.
Photo: Fabiano Borretti
Class type:
Cooking in teams of two — In this class you will cook together with a partner (or sometimes 2 partners) at one station. You will be preparing every dish of the menu yourself. Most of the ingredients, already correctly measured, will be waiting for you at your station, so you can start cooking more quickly. Crucial techniques and/or the use of special equipment will be demonstrated by the teacher before you'll have a go yourself. This class is perfect for everyone who likes to have a real hands-on experience.
Location: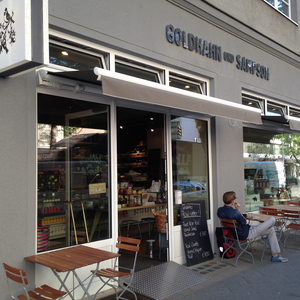 G und S Charlottenburg
Wilmersdorfer Str. 102/103
10629 Berlin
Date:
Sunday 15 March, 2020 at 12:00 h
Duration:
Generally 3.5 to 4 hours (no guarantee).
Participants:
max. 16 persons