Amerikanischer Whiskey: Workshop zum Buch
Thursday, March 05, 2020 at 20 h
Seminar and tasting in German
Amerikanischer Whiskey: Workshop zum Buch
Seminar und Tasting
with Thomas Domenig
Thomas Domenig zeigt uns anhand von 4 ausgesuchten Whiskeys und 2 Cocktails, was den Amerikanischen Whiskey auszeichnet. Woher kommt die Begrifflichkeit Bourbon? Wie werden diese Whiskeys herstellt? Warum ist die Angabe von Straight am Flaschenetikett so wichtig? Welche Auswirkungen hatte die Prohibition auf die Whiskey-Industrie in den USA? Was sind die aktuellen Entwicklungen in der Destillerienszene? Und welche Cocktail-Rezepte eignen sich für diese Whiskeys am besten? All diese Fragen und noch viele mehr werden an diesem Abend in einem interaktiven Workshop beantwortet.
Mehr zum Buch: https://www.goldhahnundsampson.de/shop/Kochbuecher/Thomas-Domenig-Bourbon::6378.html
Menu:
Begrüßungsdrink (selbst gemixt)
Bulleit Bourbon
Evan Williams Single Barrel
Elijah Craig
Koval Rye
wer dann noch kann: Abschiedsdrink (selbst gemixt)
Thomas Domenig
Der Österreicher Thomas Domenig ist Weinakademiker und Certified Advisor of Spirits. Mit "Bourbon. Ein Bekenntnis zum Amerikanischen Whiskey" hat er das deutsche Standardwerk für diese Whiskey-Kategorie geschrieben. Als Bartender im preisgekrönten One Trick Pony in Freiburg (www.onetrickpony.bar) sowie als Veranstalter der Cocktailtage (www.cocktailtage.at) befindet er sich am Puls der Zeit. Er kann über alle möglichen Themen im Bereich der alkoholischen Getränke sprechen: angefangen von der Herstellung, den historischen Zusammenhängen, den wirtschaftlichen Verflechtungen, bis hin zur konkreten Anwendung in der Gastronomie. Zur Zeit arbeitet er an einem weiteren Buchprojekt, bei dem er sein Spirituosen-Fachwissen mit seinen Fertigkeiten als Bartender verknüpfen wird.
Photo: Lumikki Photography Lumikki Photography
Class type:
Seminar and tasting
Location: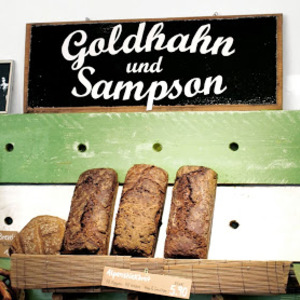 G und S Prenzlauer Berg
Dunckerstr. 9
10437 Berlin
Date:
Thursday 05 March, 2020 at 20:00 h
Duration:
Generally 3 to 3.5 hours (no guarantee).
Participants:
max. 15 persons
Menu:
Begrüßungsdrink (selbst gemixt)
Bulleit Bourbon
Evan Williams Single Barrel
Elijah Craig
Koval Rye
wer dann noch kann: Abschiedsdrink (selbst gemixt)