All About Red Wines
Tuesday, 8 October 2019 at 19 h
Seminar and tasting in German
All About Red Wines
with Sascha Rimkus
Seit Jahren gibt es einen weltweiten Boom des Rotweins zu beobachten. Doch woran liegt das eigentlich? Sind die Rotweine soviel interessanter geworden oder vielleicht nur leichter zugänglich? Woher kommt das weiter steigende Interesse für so ein altes Kulturgut? Fest steht, dass es eine neue Offenheit gegenüber diesem Thema gibt, worüber wir uns sehr freuen. Wir möchten zeigen, dass Rotwein nimmt immer aus Chianti oder Bordeaux kommen muß, um gut zu sein. Auch außerhalb der arrivierten Anbauregionen gibt es Spannendes zu entdecken, vom eleganten Essenbegleiter bis zum schweren Gute-Nacht-Wein. Acht von Sascha ausgewählte Rotweine werden verkostet und bewertet und dabei möglichst viele Fragen beantwortet.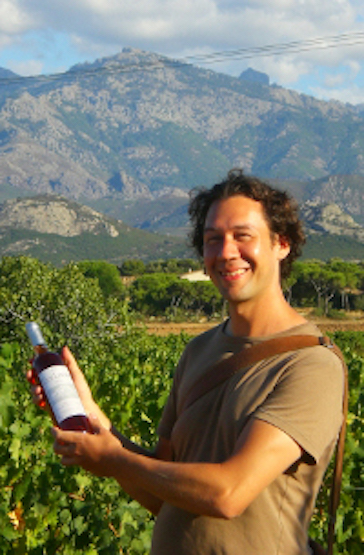 Sascha Rimkus
Born at the North Sea coast of Schleswig-Holstein, Sascha hasn't really grown up with wine. On shore you drink pils and rye and give turists the runaround. Then, after crossing the Hamburg border to the south, his knowledge broadened more and more, culminating in a trip to the wine growing region of Alsace - a trip that lead - so he says - to his awakening. He then went on studying numerous wine menus, spent years working in bars and restaurants, until finally, together with Andreas Klöckner he invented what's now called Goldhahn und Sampson, being as pleased as punch about its wine department expanding on a daily basis.
Class type:
Seminar and tasting
Location: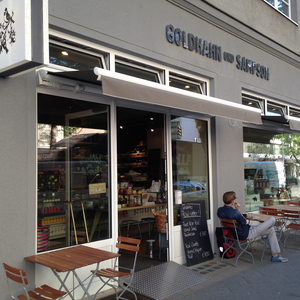 G und S Charlottenburg
Wilmersdorfer Str. 102/103
10629 Berlin
Date:
Tuesday 08 October, 2019 at 19:00 h
Duration:
Generally 3.5 to 4 hours (no guarantee).
Participants:
max. 18 persons